The new zine  r e s u r  r e c t i o n  will be released on September 3rd at the Release Event in Berlin. Printed copies will be available from then on!
The topic for the issue is "resurrection" in the broadest of senses…
Over 15 artists sent in various submissions dealing with the broad topic of "resurrection". Ideas range from rebirth over zombification to post-apocalyptic settings in all kinds of media (poetry, 3D illustration, short story, painting etc). Over 50 pages in full color, A4 format, r e s u r r e c t i o n will lie elegantly on your coffee table and remind you of what comes after.
The project is non-profit, the issues will be sold for a nominal fee (5-20€) to cover printing costs and you can support via crowdfunding!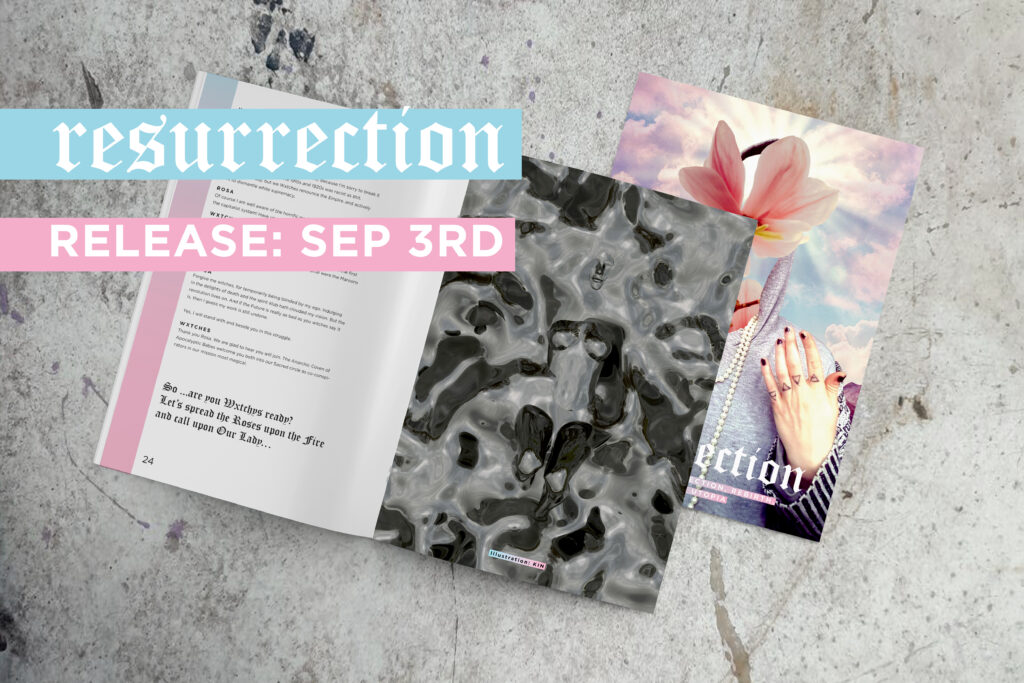 THE END has been released in September 2020 – some printed copies still available for a small nominal fee (contact freiergestalten@gmail.com).
On 68 pages 19 artists have submitted their ideas about the Apocalypse in all kinds of media – essay, short story, comic, photography, song, poem, illustration, tweet etc.